Caravaggio (1571-1610)
Michelangelo Merisi Caravaggio was the leading Italian painter of the late 16th and early 17th centuries. He was most famous for his large-scale religious works. These works, unlike other biblical paintings, were bloody and realistic. His artwork influenced countless painters, including Rembrandt and Velazquez. His life was filled with turmoil, most notably a murder that he committed. He died at age 38 from an infected sword wound.
Peter Paul Rubens (1577-1640)
Peter Paul Rubens was a Flemish Baroque painter, famous for painting with movement, color, and sensuality. Like Hals and Velazquez, he painted portraits. However, he also created landscapes, altarpieces, and historical paintings. He learned a great deal from his travels to Italy, where he was especially inspired by Titian. After moving back home to Antwerp, he became the appointed court painter.
Frans Hals (1580-1666)
Frans Hals was a Dutch Golden Age painter who focused on portraiture, including group portraits. He is known for using a colorful palette and loose brushstrokes. Hals is second only to Rembrandt. He studied art from Karel van Mander and joined the Haarlem Painters' Guild in 1610. Many famous artists, including Whistler, Van Gogh, Monet, and Chase, traveled to Haarlem to learn about his techniques long after he was gone.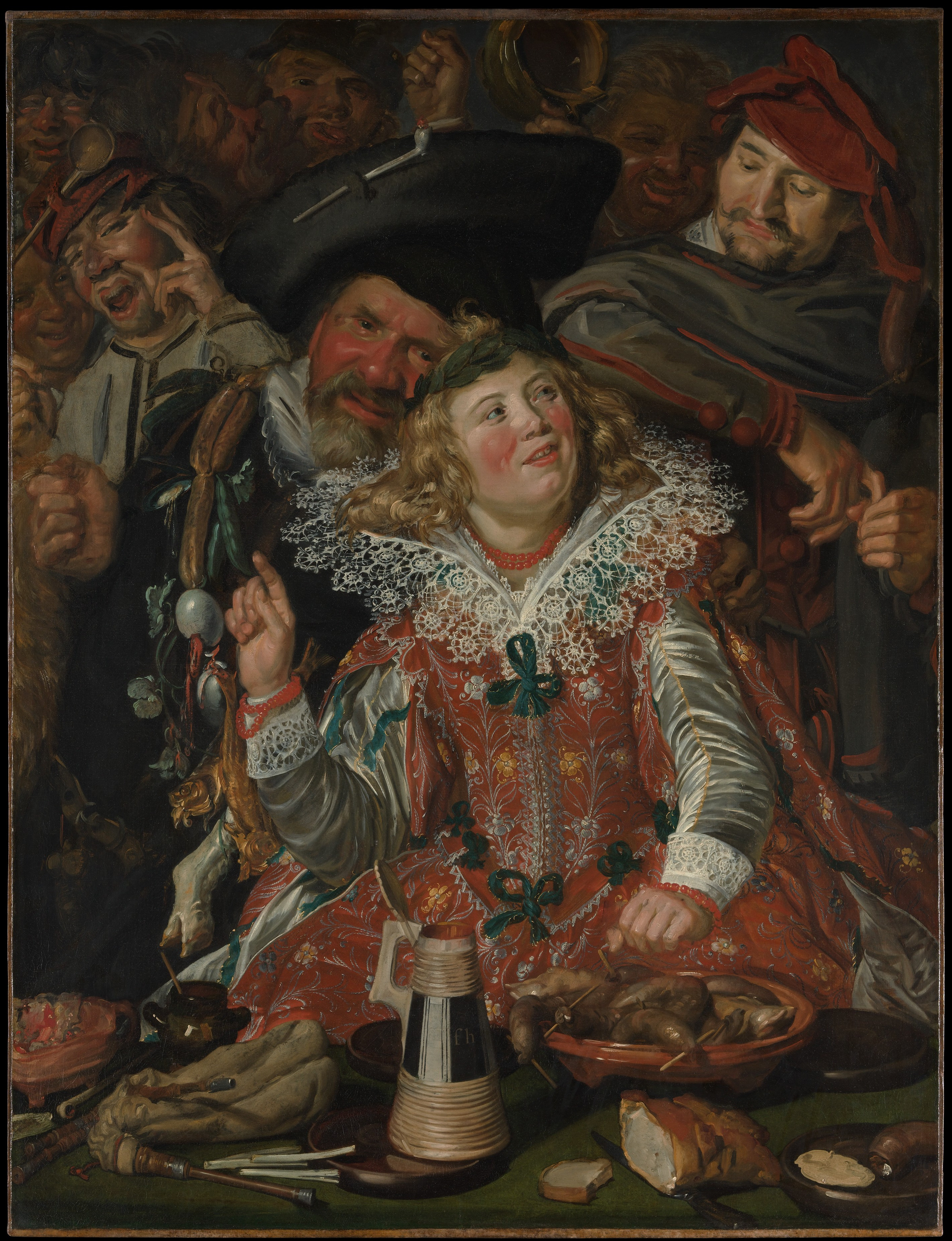 Artemisia Gentileschi (1593-1656)
Artemisia Gentileschi was an Italian painter who was greatly inspired by Caravaggio. Her focus was on dramatic realism, specifically history painting, which was rare at this time. She was the first woman to join the Florence Academy of Design. She also painted for royalty, as she and her father collaborated on ceiling paintings in the Great Hall for the Queen. Her style included tenebrism, which is the use of extreme contrasts of light and dark to heighten dramatic effect.
Diego Velazquez (1599-1660)
Diego Velazquez was a Spanish painter who focused on painting portraits set in kitchens and taverns. He studied under Francisco Pacheco in the early 1600's, but followed his own techniques and interests. In 1623 he was named the official painter to the king, eventually becoming a knight. His travels to Italy greatly inspired his artwork.
Rembrandt van Rijn (1606-1669)
Rembrandt van Rijn, known to most as just Rembrandt, was a Dutch Baroque painter and printmaker. His work is most famous for its detailed portrayals of faces and different moods. He is often referred to as the painter of light and shade. Roughly 10% of his work is actually comprised of self-portraits he created, focusing on detail over beauty. While most painters traveled frequently, Rembrandt never left the Dutch Republic his entire life.
Johannes Vermeer (1632-1675)
Johannes Vermeer was a Dutch artist who created some of the most well-loved paintings in history. While he painted numerous subjects over the years, his most famous were the ones where he focused on daily life in interior settings. He was greatly influenced by Carel Fabritius, whose use of perspective and detail can be seen in Vermeer's works. His artwork is known for its purity and timelessness.