Red Earth Native American Cultural Festival
The Red Earth Festival features more than 1,000 American Indian artists and dancers from throughout North America celebrating the richness and diversity of their heritage with the world. For three exciting days, Oklahoma City will be at the center of Native American art and culture as more than 30,000 people gather to celebrate.
The Red Earth Festival is an exciting event featuring representatives from over 100 tribes. Over the years, Red Earth has matured into one of the most respected visual and performing arts events of its type, setting the standard for many of today's Indian art shows. Guests can sample the work of some of the nation's most celebrated artists, with opportunities to purchase contemporary and traditional examples of beadwork, basketry, jewelry, pottery, sculpture, paintings, graphics and cultural attire during the festival's juried art show and market.
The dance competition at Red Earth is one of the rare occasions when dancers from America's Northern and Southern tribes can be seen together in one venue. Red Earth dancers represent the elite of Native American dance, some of the most gifted and accomplished in the world. The masters, each in their own distinctive tribal dress, exhibit their originality and skills in one of the most prestigious of all native dance competitions.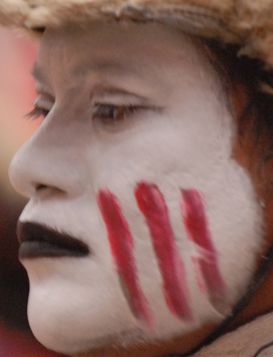 Oldest Native American drumming video ever
Rare and old footage of Native American drumming from 1894 in a tribute to our Native American brothers and sisters.